The Southern Pines Dental team is focused on providing our patients with excellent care and building relationships that make all feel welcome and comfortable. Our goal at Southern Pines Dental is to help you achieve the smile you deserve.
Dr. Gresham is a West Monroe native who is passionate about providing excellent care to all patients in a comfortable manner. He earned his doctor of dental surgery degree from Louisiana State University School of Dentistry, where he graduated in the top of his class. He currently lives in Ruston with his wife, Sydney. Together, they enjoy traveling, hiking, and spending time with family.
At Southern Pines Dental, your Arcadia dental practice, he ensures that you have a variety of treatment options to improve your oral and overall health.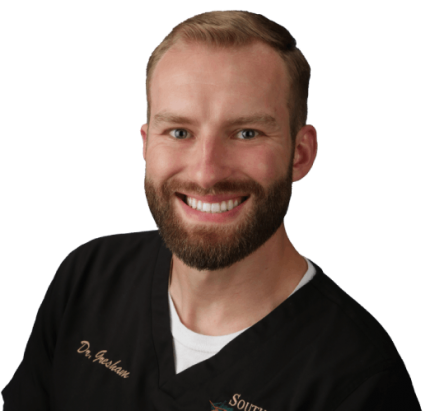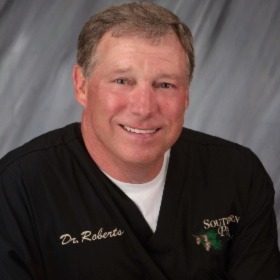 Dr. Jesse Roberts Jr.
DDS
Roberts is a native of Monroe. He received his dental degree from Louisiana State University School of Dentistry where he was president of his class in both his junior and senior years. Afterwards, he served in the Naval Dental Corps (1981-'85). He chose Arcadia because of the genuinely friendly people here.
Whether it's calling you after treatment just to see how you're doing, working with the Chamber of Commerce, volunteering for community events, or sponsoring local baseball and football teams, reaching out and diving in to help people is always part of Dr. Jesse's agenda.
Together, Dr. Jesse Roberts has four sons and his wife Rexie, has three daughters. They are blessed with many grandchildren and therefore life is busy! Family life is definitely full, but when he finds a bit of leisure time away from the crowd, he enjoys traveling and hunting with Rexie. Their schnauzer, Coal, tags along whenever he can.
Kiesha Russell
Office Manager
Kiesha has been in the dental field for over 10 years. During that time, she gained copious knowledge in her positions as a dental assistant, insurance coordinator, financial coordinator, team leader, and office manager.
She has attended numerous hours of continuing education and received several certifications. With this training, Kiesha educates patients on their dental health, assists with their financial responsibility, and helps get them the smile of their dreams.
Married to Brent, they have two children, Britt and Breanna. Kiesha is a member of Emmanuel Baptist Church and enjoys traveling, cooking, and spending time with her family.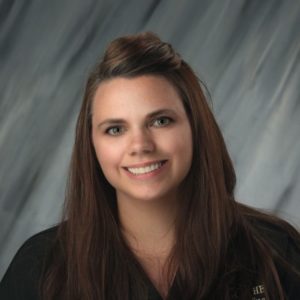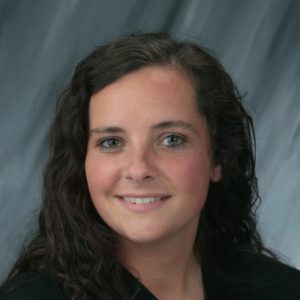 Kendall Reed
Insurance Coordinator/Dental Assistant
Kendall is from Jonesboro. She attended and completed Peach Tree School of Dental Assisting in 2011. In 2017, Kendall completed her Extended Duty Dental Assistant training.
She enjoys hunting and spending time with friends and family.
Raylan, her son, is Kendall's constant source of joy.
Paula Trammell
Registered Dental Hygienist
Paula is from Ruston and received her BS in Dental Hygiene from the University of Louisiana at Monroe.
Paula is married to Alan and they have 3 children – Grace, Emily, and Carson. They also have a dog named Bailey.
In her free time, Paula enjoys gardening and spending time with her family.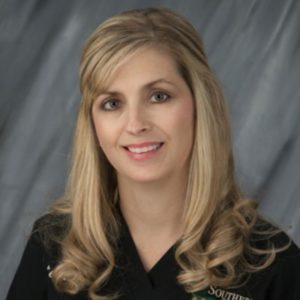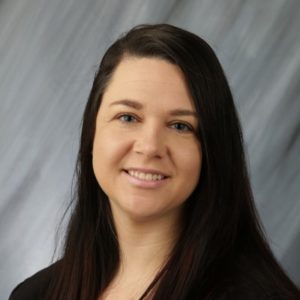 Heather Lonidier
Clinical Coordinator
Heather is from Simsboro, La. She attended and completed Peach Tree School of Dental Assisting in 2009. In 2017, Heather decided to become a Dental Hygienist and received her Associate's Degree from Southern University at Shreveport. She and her husband Daniel have 3 children: Brooklynn, Zoey and Brianna. In her free time, she enjoys reading, shopping and spending time with her family.
Meagan Kidd
Dental Assistant
Megan is from Bryceland, La. She attended and completed Peach Tree School of Dental Assisting in 2005. In 2018, she completed her Extended Duty Dental Assisting Training. Megan and her husband Josh have three children: Laila, Jordan, and Kinsley, along with multiple fur babies. In Megan's spare time she enjoys spending time with family and friends, crafting and hunting.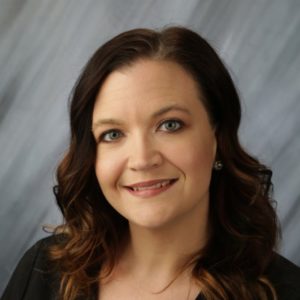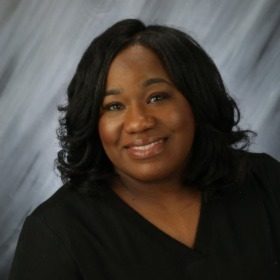 Sheena Dennis
Dental Assistant
Sheena is a native of Shreveport, La. She is an Expanded Duty Dental Assistant and has been a dental assistant for 13 years.  She enjoys working out, spending time with her kids - Aalaeyah and John Jr., as well as her husband.  She also enjoys traveling and going to church.