Welcome To Southern Pines Dental
What to expect at your first visit:
At Southern Pines Dental, every single one of our team members is here for you because your oral health is of utmost importance to us. Together we all ensure your teeth and mouth stay healthy, function well, and look fantastic! We're really happy you're reading our website – it's loaded with great information. We welcome you to take one more step: call us today! We'd love to welcome you to your first visit at Southern Pines Dental!
For your convenience and to decrease the length of your appointment, you may fill out new patient forms before your first visit by clicking the links below: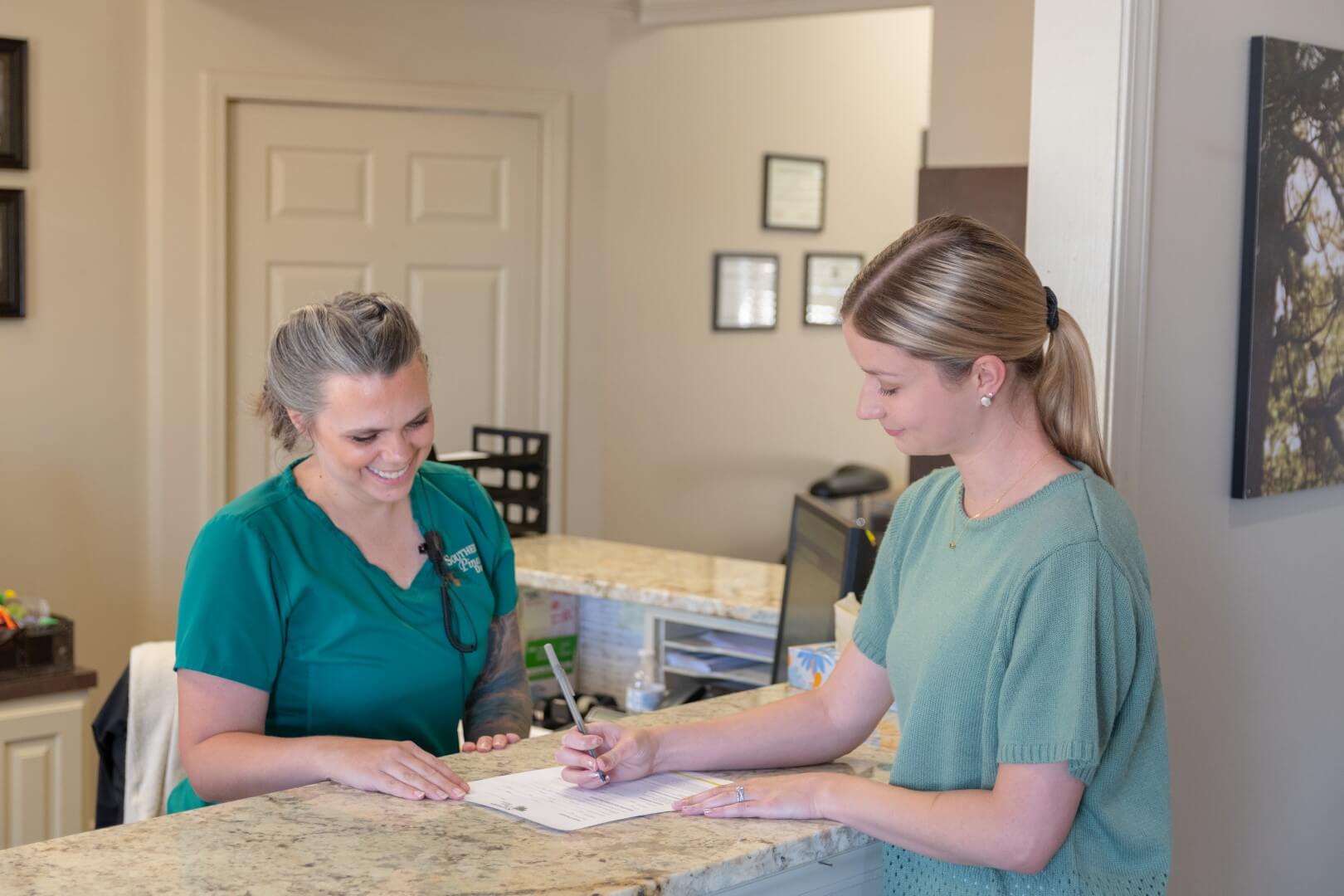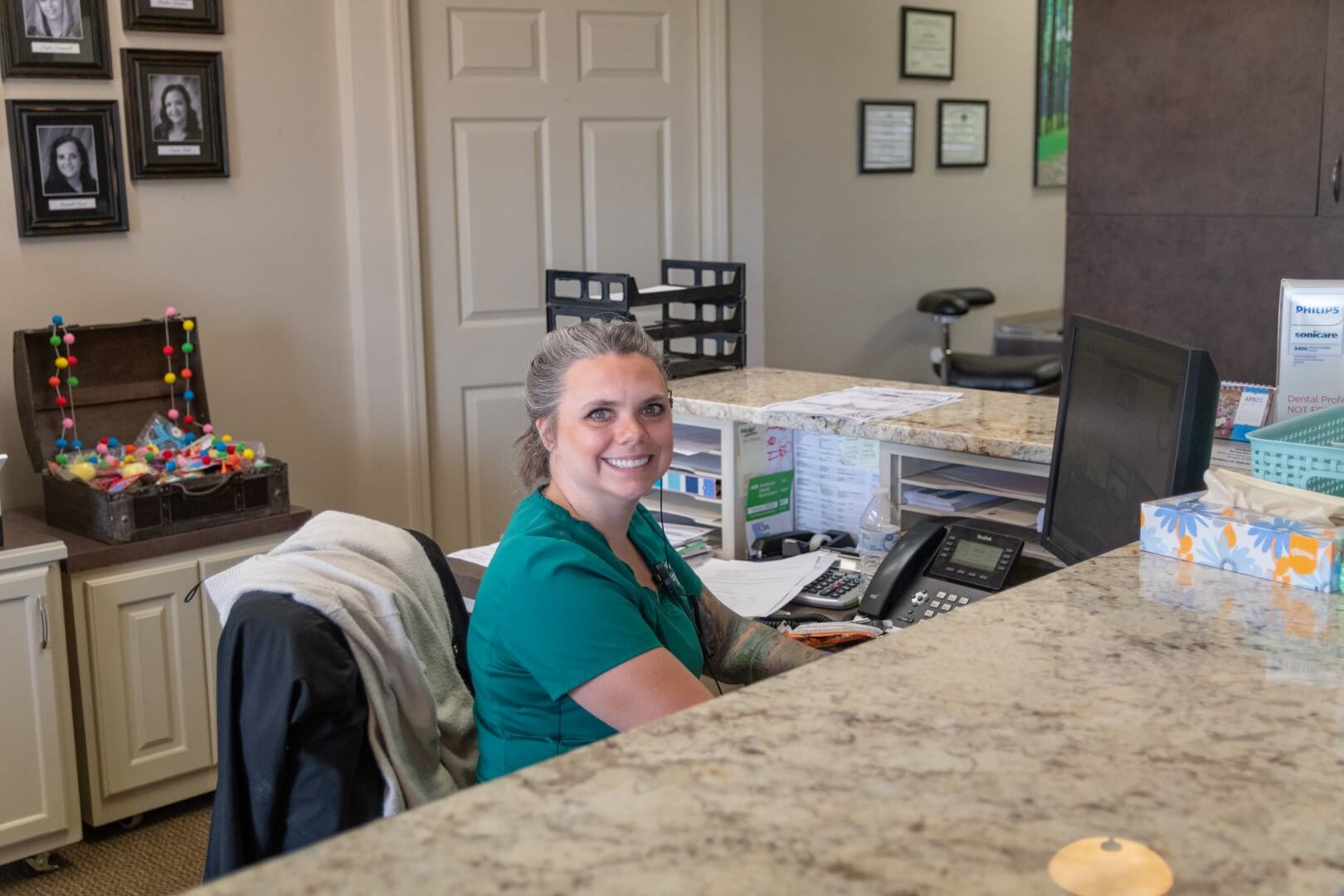 What is the first thing that will happen when you walk through our doors? From our front desk team – Kiesha and Kendall, you'll receive a very genuine thank you for joining us. They'll gather some information about you and ask you to complete our medical forms as certain medications and health conditions can make a big difference in how we create your treatment plan. If you have any questions before your appointment, or at any time, please be sure to ask! We're here to help!
While you might think a tour of a dental practice is a bit odd, we have seen time and time again how it helps our anxious patients shed some of their anxiety about visiting "the dentist." Come in, get the lay of the land, meet our team, and even get Wi-Fi set up on your cell phone. A little preparation goes a long way to bring comfort and ease to your visit.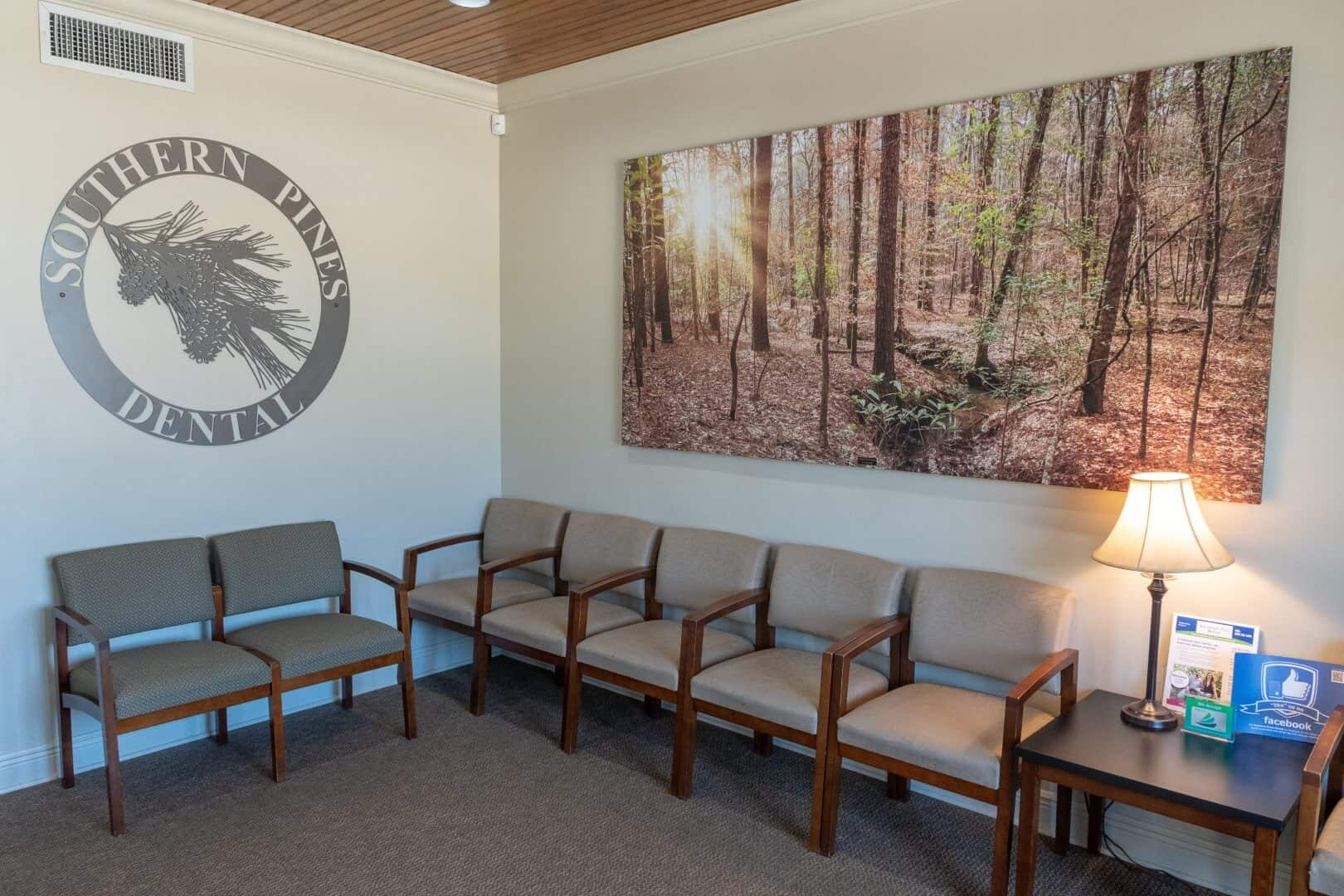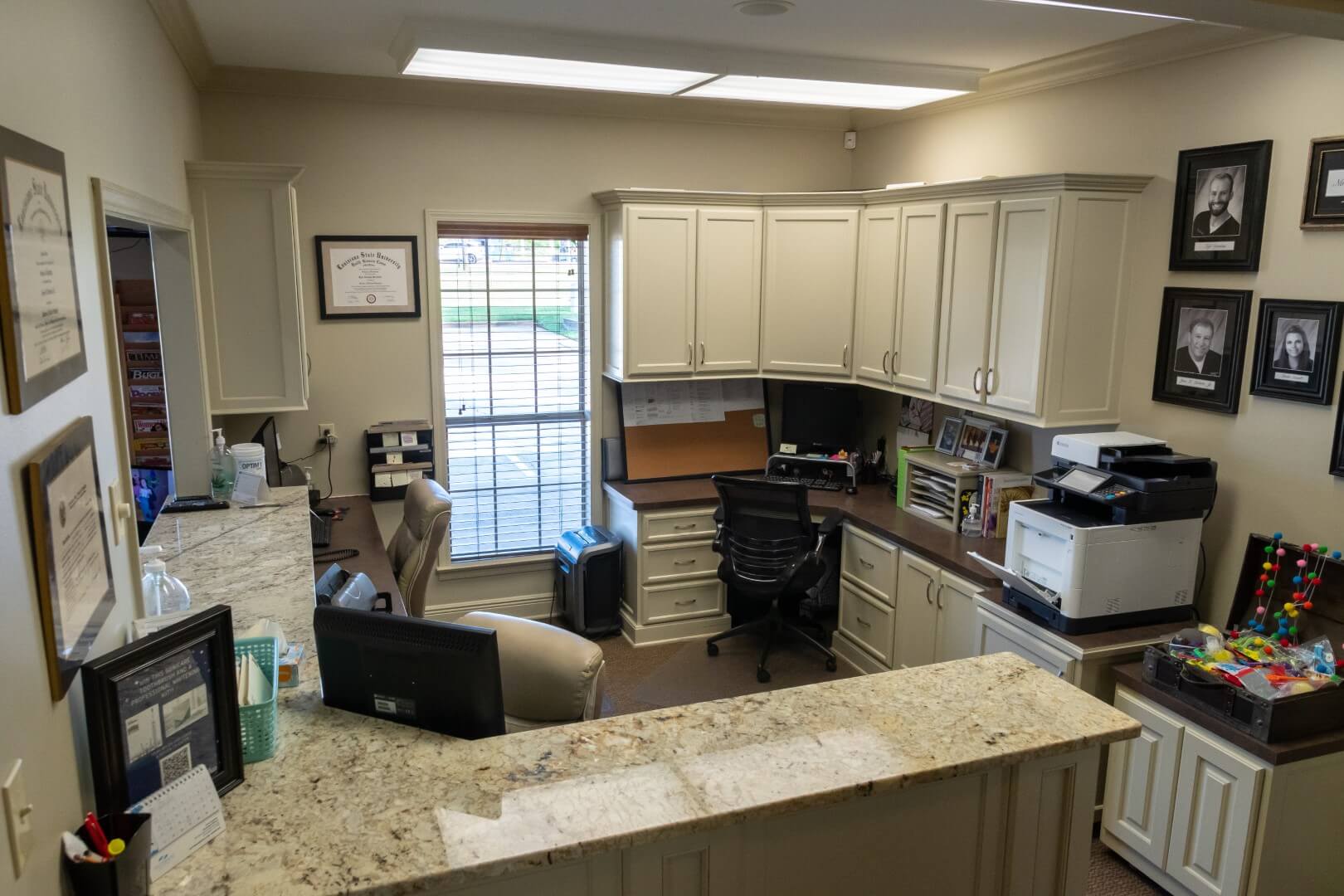 We know that understanding the ins and outs of dental insurance can be a challenge. That's why Kendall, our Insurance Coordinator, is here to help. She's an expert on insurance and can help you determine what your plan offers. She can also obtain predeterminations (estimated coverage amounts) and submit claims on your behalf. It's her goal to have you leave your appointment with all the information you need to make you feel confident about your coverage.
At Southern Pines Dental, a great benefit to our patients is the availability of hygiene care at your first appointment. Our gentle team offers morning and evening hours to suit your busy schedule, ensuring convenience and unrushed care. This is important because your first visit with us will take a little bit longer than your subsequent visits – we want to get to know you, your goals, and your challenges. We'll also measure and record an accurate baseline of your dental health. We'll use it to create your personalized, customized treatment plan and to gauge your oral health successes. We'll also assess your jaw mechanics, screen for oral cancer, and there will be plenty of time for you to ask questions about any aspect of your dental care.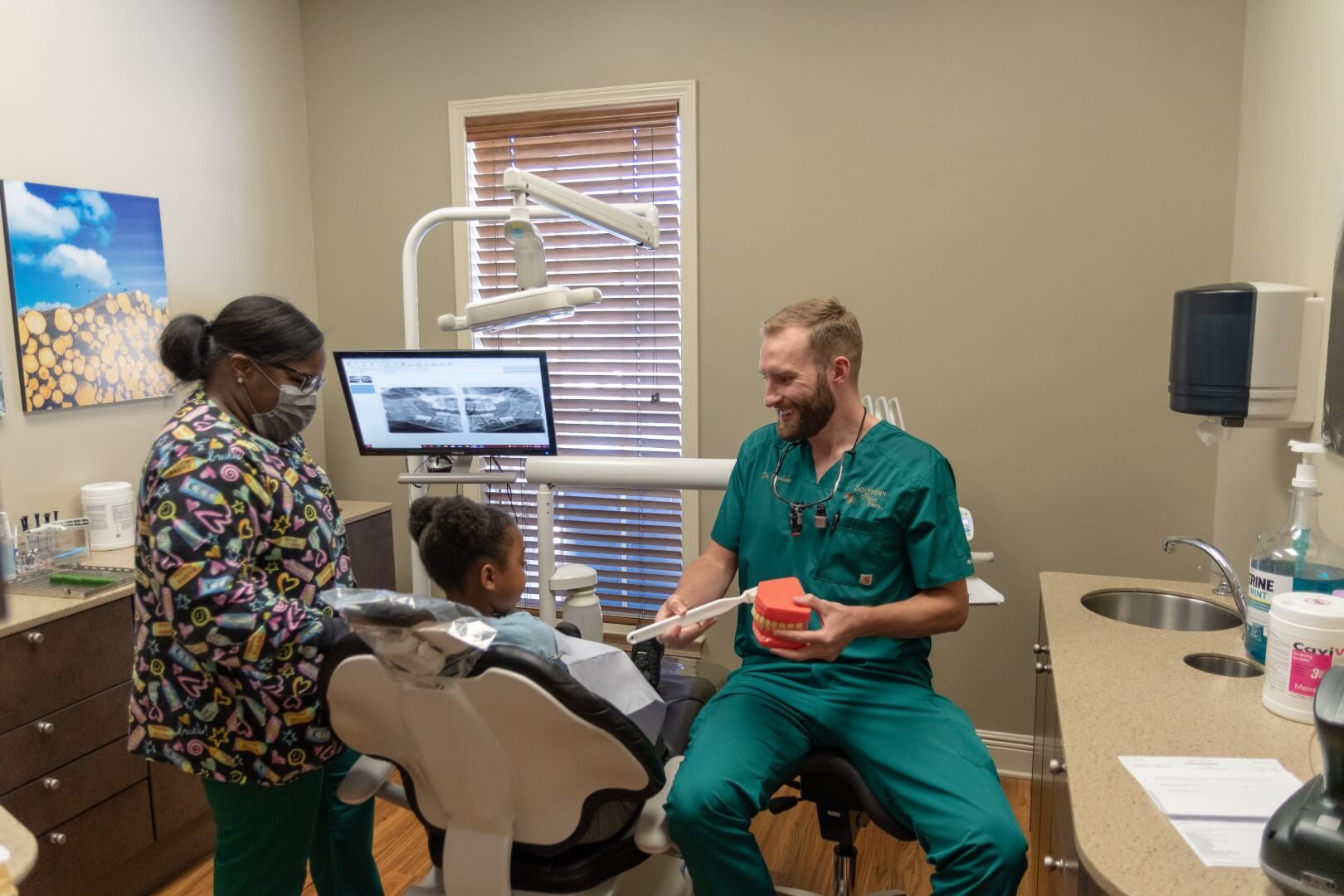 Meet Dr. Gresham and have a discussion about your dreams for your smile as well as your oral health needs or concerns. He will spend time with you to get an accurate understanding of your goals. This is why he welcomes your input – he wants your input … so that you are an integral part of shaping your treatment plan. Whether you're here to see us about dental implants or simply general dental care, Dr. Gresham welcomes you!